Koso Hammel Dahl Equipment
KOSO HAMMEL DAHL products cover a broad range of applications with a variety of standard and optional features, such as flow characteristics, ease of maintenance and noise attenuation and cavitation abatement designs. Most bodies and/or trims are available in special alloys such as Monel®, Hastalloy® C and Alloy 20.
New Koso-Hammel Dahl Valves and Controls
Original Hammel Dahl Valves
Original Hammel Dahl Parts
Technical Support for Hammel Dahl Products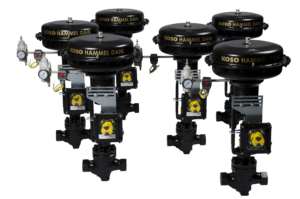 About WTM
WTM Valves & Services, A Division of Wright Technical Marketing, LLC supplies and supports valves, actuators, and related fluid handling products to the nuclear power generation industry. WTM Valves & Services has 30+ years of  experience supporting the needs of the nuclear power industry. The WTM Valves & Services team knows the nuclear industry inside and out and has the technical experience necessary to deliver an excellent combination of high-performance products and first rate support.
In addition to the Hammel Dahl products offered to the industry, we provide services such as:
Replacement valves & actuators for obsolete equipment
Retrofit/improvement of existing equipment
Applications Consulting
Project procurement
Custom-engineered valves
Valve & Actuator Mods
Equivalency Evaluation
Parts for original Hammel Dahl Valves
Preparation of Technical Documents
Specification Review and Certification